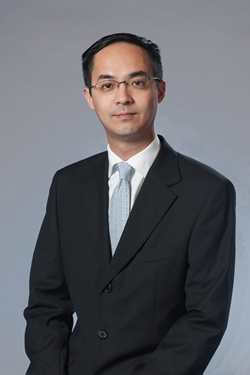 HIT Sails with Agility and Resilience
Welcome to Hongkong international Terminals (HIT). HIT is one of the leading container terminals in Hong Kong. With a strong emphasis on consistency and reliability, it is committed to the development and implementation of forward-looking, service-enhancing technology.
Despite the challenges brought by COVID-19, HIT has been working hard to keep operations normal to ensure a smooth and uninterrupted global logistics chain. While the pandemic is seemingly under control, the measures required in mitigating risks in the spread of the virus will inevitably lengthen operational processes in ports within the Greater Bay Area (GBA). We will work with relevant key stakeholders on possible solutions, but expect these fundamental yet stringent requirements to bring significant and long-term impact to the industry in the foreseeable future.
As the pandemic continues to impact different regions with varying intensity, Hong Kong remains a reliable international transshipment hub. Coupled with its sound fundamentals including free port status, dense network with the highest vessel call frequencies and comprehensive barge network coverage, Hong Kong serves as a trading hub through which cargoes can be imported and exported in a hassle-free manner.
HIT, along with members of the Hong Kong Seaport Alliance (HKSPA), launched 17 new intra-Asia services in 2020, with a comprehensive network that consists over 230 weekly liner calls, making the alliance the largest intra-Asia hub in GBA. As one of the busiest transshipment hubs in the world, the port of Hong Kong continues to deliver greater efficiency and enhanced services to customers. With its strategic location, world-class infrastructure and global connectivity, Hong Kong is expected to play an important role in the integration into the GBA.
In recent years, HIT has tapped into China's growing fruit market by leveraging its unique advantages of having the highest reefer plug capacity, biggest Remote Reefer Monitoring System deployment in the GBA and direct pick-up of containers after discharge. Over the past year, HIT has conducted seminars on cold chain opportunities with industry partners and successfully completed an exceptional cherries and durian season.
Keen to achieve higher levels of efficiency and productivity, HIT strives to be a Smart Port with the roll-out of digitalised solutions including the Electronic Release Order (eRO) and Remote Container Inspection (RCI) which enhance gate operations, Remote Reefer Monitoring Systems offering safety and transparency, and Common Barge Platform 3.0 which improves the turnaround time of barges. On top of these, we are also exploring 5G applications at the terminals.
Sustainability is a core value at HIT and becoming a low-carbon terminal is one of our major goals. HIT has adopted various measures in energy saving and emissions reduction including using low-sulphur fuel, phasing out traditional diesel-powered rubber-tyred gantry cranes and replacing them with electric or hybrid power systems. Looking ahead, HIT will also begin trial of electric vehicles with subsidies from the New Energy Transport Fund supported by the HKSAR Environmental Protection Department.
HIT will continue to build on its strengths and enhance the competitiveness of Hong Kong as an international maritime centre.

Ivor Chow
Managing Director
Hongkong International Terminals Limited