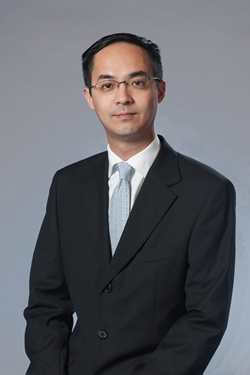 Maintaining Stability, Maximising Opportunities

Welcome to Hongkong International Terminals (HIT). HIT is one of the leading container terminals in Hong Kong. With a strong emphasis on consistency and reliability, it is committed to the development and implementation of forward-looking, service-enhancing technology.
Despite the pandemic and other interruptions in the global supply chain in the past years, the Port of Hong Kong maintains round-the-clock operations and remains one of the busiest major transshipment hubs in the world. We achieve this by stepping in to facilitate cross boundary transportation by sea to deliver daily necessities to the city during the fifth wave of the pandemic in Hong Kong. We also formed a stronger coordination with members of the Hong Kong Seaport Alliance (HKSPA) to cope with the high yard density situation, optimised the use of port facilities, mobilised extra resources and closely communicated with customers for rationalised operation and well-coordinated transshipment connection arrangements.
Another important milestone of the year was the consolidation of remote rubber-tyred gantry crane (RTGC) operations between HIT, COSCO-HIT and ACT. A secure and high-bandwidth communication channel has been successfully established among the terminals, which optimised the synergy in remote operations and laid an essential foundation for a single integrated remote operation centre to control all remote RTGCs at the Kwai Tsing region.

HIT strives for operational excellence and is committed to becoming a smart and green terminal by adopting innovative and automation technology, as it continues investments in equipment/facilities and systems upgrades. Last year, we witnessed the signing ceremony of a Memorandum of Understanding between OnePort and LSCM regarding the development of a prototype of e-Smart Port Platform and in March 2023, our workflow for both import and export containers will become fully paperless with the adoption of Electronic Release Order and Electronic Booking Confirmation Note.
We are the first container terminal operator in Hong Kong to become 5G-enabled following our recent implementation of 5G network at the terminals. We kickstarted three pilot projects including building a virtual private network to control remote RTGCs, a CCTV with AI intrusion detection features at the gatehouse and another CCTV system on quay cranes (QCs) to monitor berth traffic and operations on vessels. Looking forward, HIT will run an autonomous truck trial in late 2023 in conjunction with other HKSPA members, and this cutting-edge development will create a new operating ecosystem with safety at heart.
Along with remote control crane operation, automated container stacking systems and Remote Reefer Monitoring System, we have been incorporating manifold pioneering technology into our operation, streamlining operational processes while becoming smarter and greener. Another step in our sustainability journey is the adoption of clean energy at the terminals, including solar panels and addition of electric vehicles, enabling us to reduce carbon emissions and bringing us a step closer to achieving our environment protection targets.
As Mainland-HK borders reopen and COVID-19 curbs are eased, the Hong Kong economy is well on its way of recovery. To seize these opportunities, HIT will continue its efforts to collaborate with the HKSAR Government and industry stakeholders to secure additional support and enhance the competitiveness of Hong Kong as an international maritime centre.

Ivor Chow
Managing Director
Hongkong International Terminals Limited