Hi everybody! I'm Nannan, the mascot of the corporate culture of Hutchison Port Holdings Trust (HPH Trust). I was selected as the winning design of the "Corporate Culture Mascot Design Competition" in 2010. My design is a combination of key elements of our corporate culture. Now, let me introduce the messages I carry.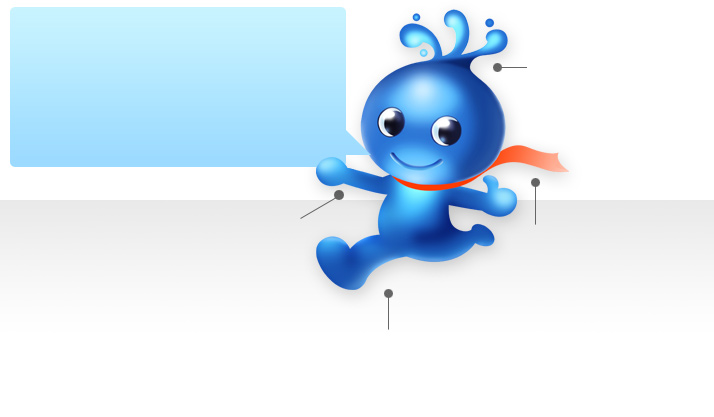 Open arms
We are open and innovative, bravely facing any challenges
Leaping forward in a dynamic and lively way
We are energetic and dynamic. We serve with enthusiasm and never stop from moving forward. We work at full strength to enhance the rapid growth of our customers
Ocean waves
We hold tightly with the nature of our industry. The three waves also represent our three core values
Flying scarf
We share the same goal and are aligned with the company's direction and pace
In order to facilitate cooperation between departments and strengthen team spirit of all colleagues, a new corporate culture was established in 2011. The following are the three core values and 12 behavioral guidelines:

Our staff are encouraged to actively engage ourselves to upstand and walk the work attitudes and beliefs that we advocate. To achieve this, we regularly organize different activities to promote the core values and motivate our staff to act out them in our daily work to sustain our continual growth and excellent performance.